We played just two games of mahjong during August, on two consecutive evenings at Neil's house in Miyazaki, Kyushu. The results were good for Jaime, okay for David, not so great for Neil or Ray.
In spite of the fact that the 3PMG Cock's-Eye Mahjong Club had never met so far south before, no photos of the historic mahjong event were taken. Just before the second evening's game we had a barbeque in Neil's garden, so a photo of that will have to suffice instead: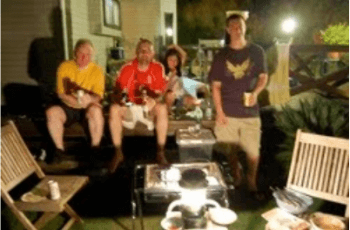 During the games Eileen-chan watched Flushed Away and also her current favourite t.v. series, Fawlty Towers and spent much of the holiday impersonating Basil Fawlty…
Basil Fawlty: Oh, its my fault is it? I thought it was your fault for falling asleep or Manuels fault for not waking you, and all the while it was my fault. Oh, its so obvious. Now I've seen the light! Well, I must be punished then, mustn't I? [Spanking himself] You're a naughty boy, Basil! [Hitting forehead] Don't do it again! [Chthonic cry of rage followed by panic attack]…
===
Basil Fawlty: Ah, Manuel. There is too much butter on those trays.
Manuel: ¿Qué?
Basil Fawlty: There is too much butter on those trays.
Manuel: Ah, no senor. No "on those trays"… uno, dos, tres.
And then there's the scene from The Germans…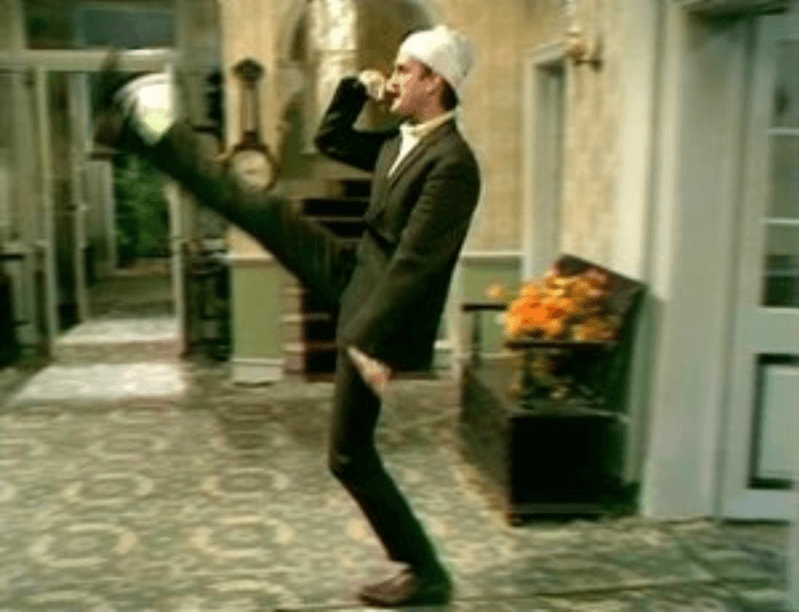 And here's how the games went:
August 6th
Jaime: +50, -21 = +29
David: +10, -2 = +8
===
Ray: -8, -24 = -32
August 7th
Jaime +64
David +10
===
Ray -57
Neil -17