Goju-no-to Pagoda on Miyajima in the autumn: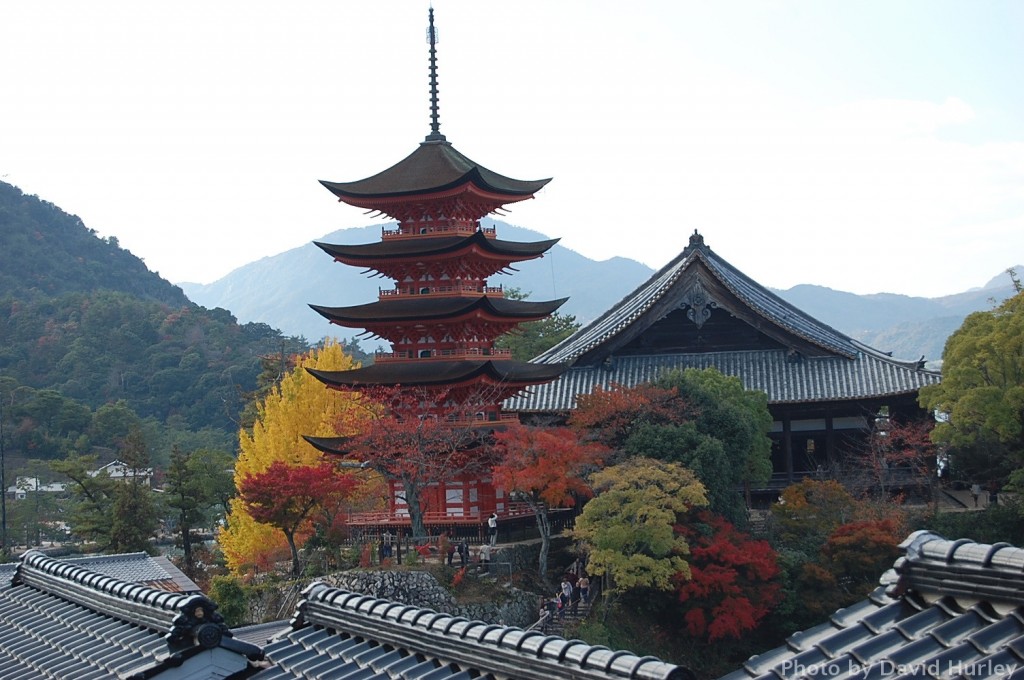 We visited the Tottori sand dunes during our summer holiday in August 2012. H & E walked up the Tottori sand dune: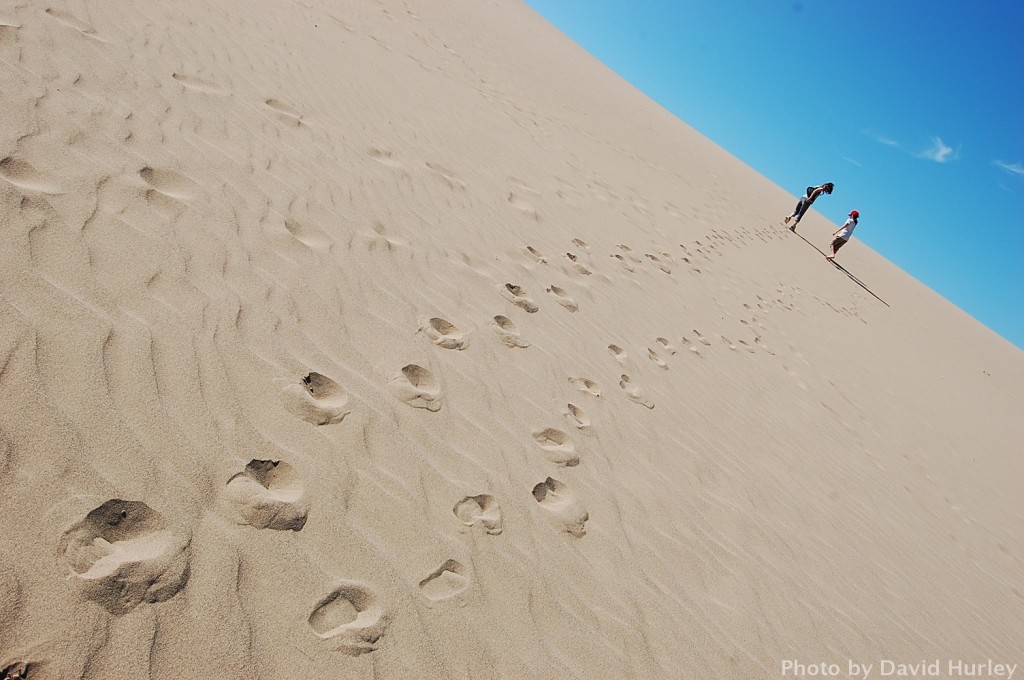 Our neighbourhood summer festival takes place in a car park behind the Daiki DIY store, July 2012: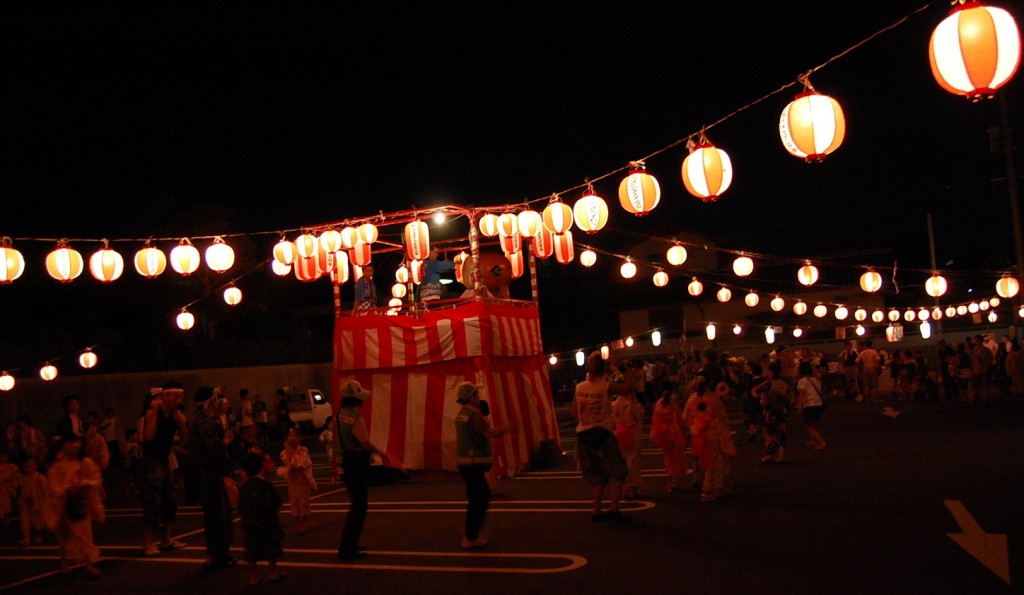 The festival is nearly over. The moon has risen between the lanterns: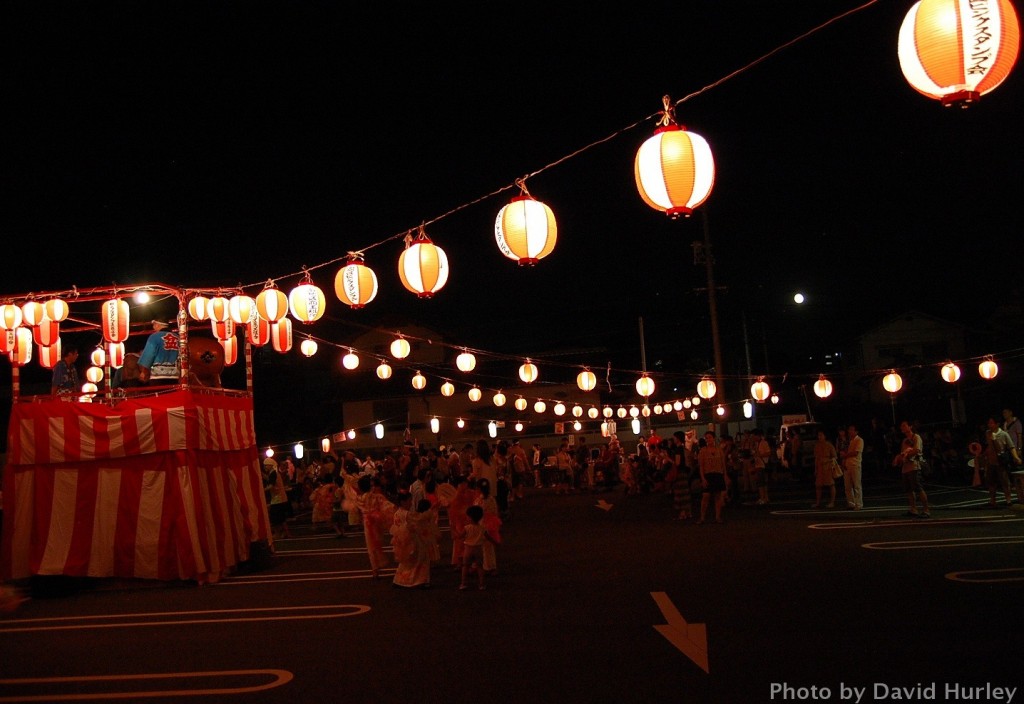 This photo was taken on May 26th 2012, without the help of a tripod, close to Mihara bullet train station. Some friends and I went on a day trip to Mihara to visit another friend. That evening we were heading from an izakaya to a bar and I stopped to take this photo when I noticed the alignment of the moon and the broadcasting tower, caught between the  outer wall of the castle and the trees in the park: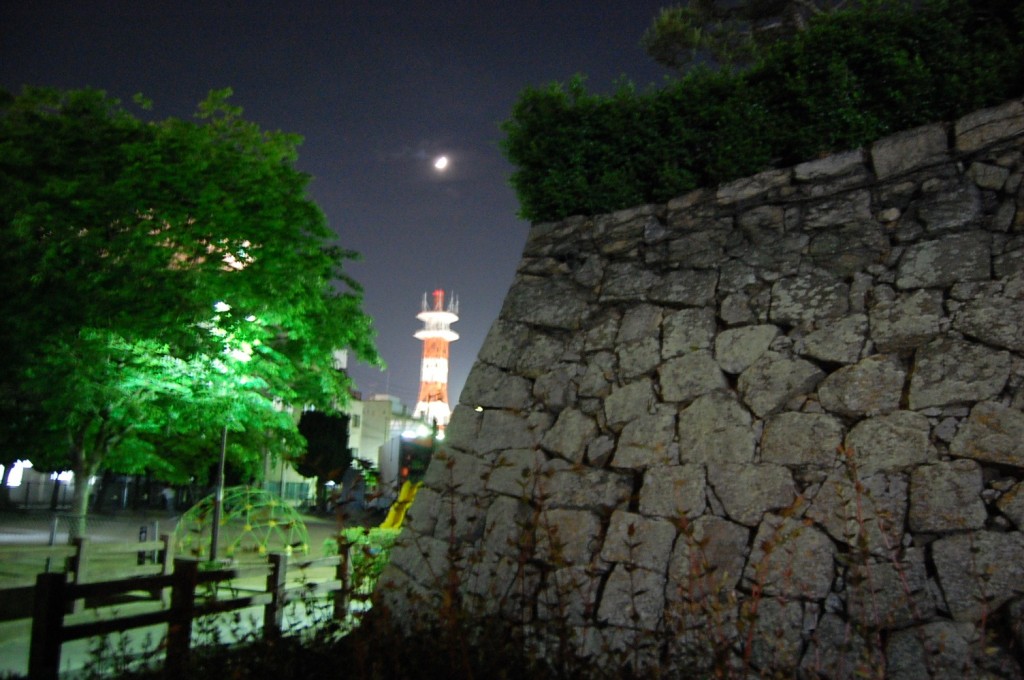 On Monday 23rd April we went to the Hiroshima Mint to see the "double blossom" cherry trees – Yaezakura – in full bloom. The Hiroshima Mint throws open its garden to visitors when the cherry trees are in blossom and as the sun goes down lanterns are lit between the trees.
Yaezakura and lanterns at Hiroshima Mint, April 23rd 2012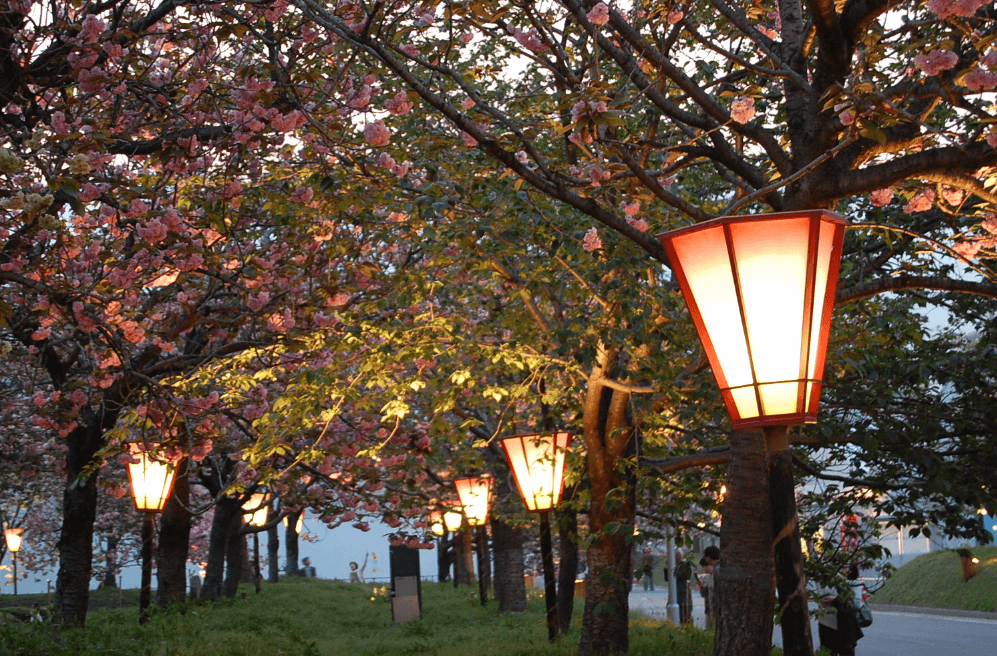 This photo was taken in January 2012 at a New Year bonfire festival at a school near Rakurakuen in the suburbs of Hiroshima: