This year the International Theatre Company London brought a production of Macbeth to Japan. It was performed at Jogakuin University on Monday 21st May.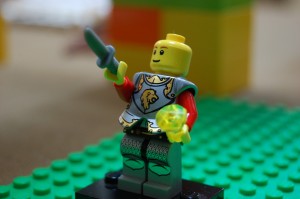 Last year they performed Much Ado About Nothing. It was my daughter's first trip to the theatre. She was eight at the time. She sat in the front row and thoroughly enjoyed the comedy. We prepared for it by watching Kenneth Brannagh's production on DVD.
This year, Eileen-chan, now 9 years old, wanted to go again and I wanted to prepare her for the tragedy but didn't want to show her Polanski's Macbeth. We hit on the idea of spending the Sunday before the performance acting out the play with Lego Minifigs as we have a lot of Kingdoms Minifigs as well as castles and farm buildings.
We used Duplo bricks to make a Stage curtain and set up a Lego bench for a bunch of other minifigs who came along to watch the performance…
The whole thing was photographed. Here, the minifig audience watch as the three weird sisters greet Macbeth and Banquo: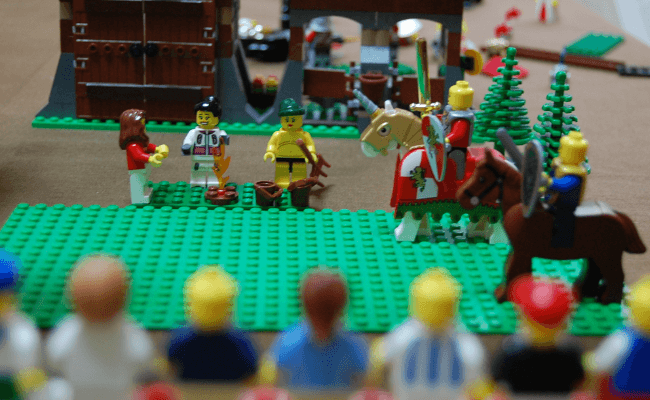 And here is the trailer of Polanski's Macbeth, with Jon Finch as Macbeth and Francesca Annis as Lady Macbeth: