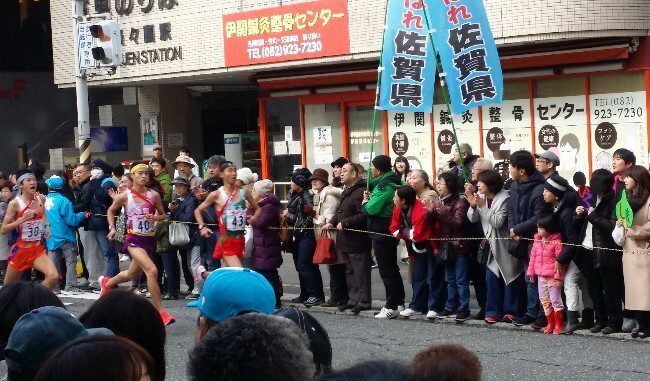 Here are some photos and videos of the scene in Rakurakuen during the Hiroshima Ekiden – the prefectural relay marathon – that ran from Peace Park in the centre of Hiroshima City to Miyajimaguchi and back on Sunday afternoon.
Rakurakuen is approximately halfway between Hiroshima city centre and the island of Miyajima and Route Two, the route that the runners followed between Nishi-Hiroshima and Miyajima, passes through Rakurakuen.
The business community in Rakurakuen puts on a Rakurakuen Ekiden Matsuri – a relay marathon festival with food stalls lining the shopping street.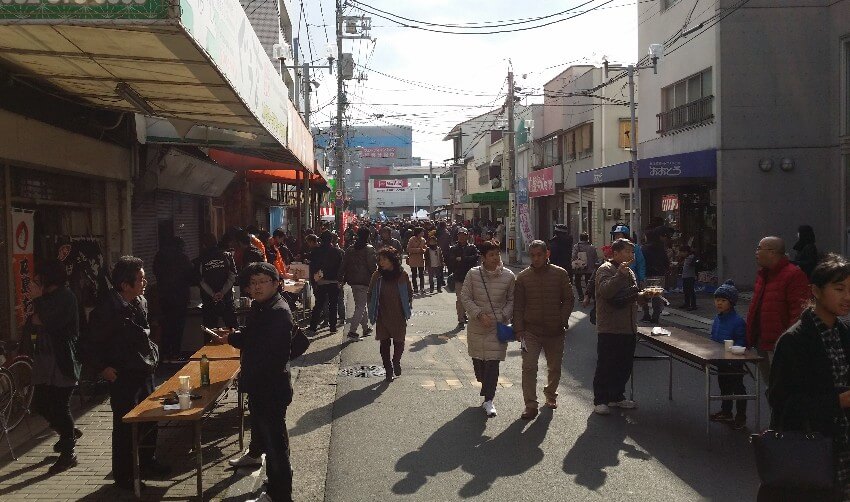 The fried squid and boiled crab stalls did a roaring trade…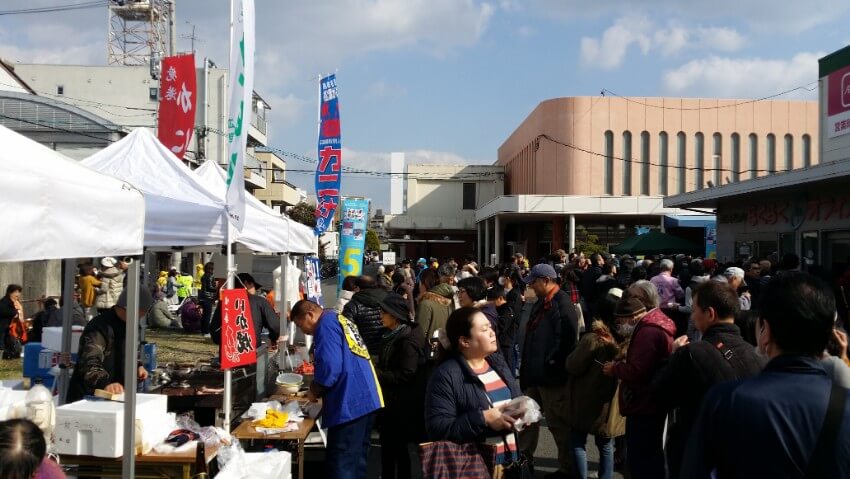 I stopped at the shochu stall to buy a cup of wheat liquor cut with hot water from my pals from the city office and other regulars at our local Takoyaki bar, Takomon!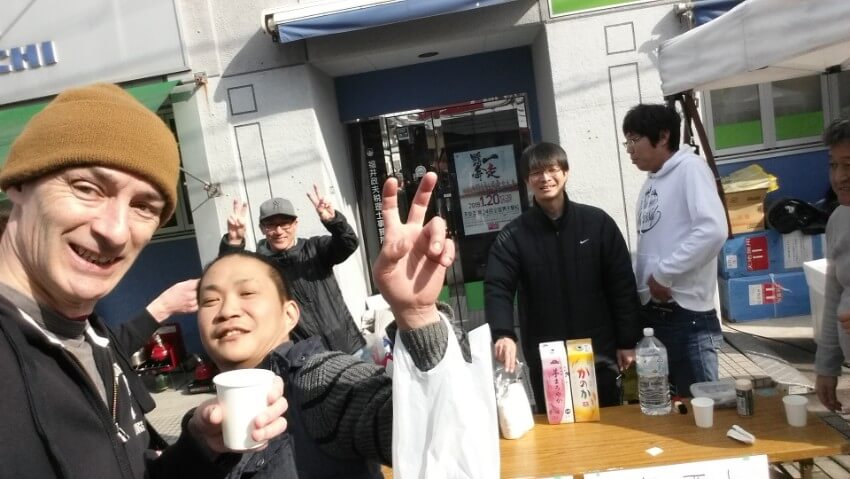 As the runners were approaching I headed towards Route Two and bumped into the owners of our local Italian restaurant, Italia Ryouri Bacca, and one of the Rakurakuen "oyaji band" members…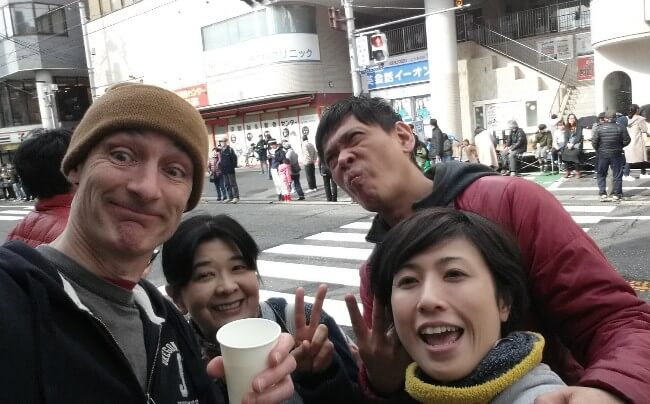 A local drumming group entertained the crowd while we were waiting for the runners to pass through on the way back to the city centre.
And here's a shaky video I took of the leading runners, including Hiroshima's runner who was in fourth place. Hiroshima managed to hang on to fourth place, which was one of the best results for the prefecture in recent years.
I never used to "get" what all the fuss was about with this ekiden business, but I found the event – both the ekiden itself, and especially the Rakurakuen Ekiden Matsuri – strangely moving and heart warming. Or maybe it was just the warm "hair-of-the-dog" shochu I was drinking that caused such a sensation.
DH