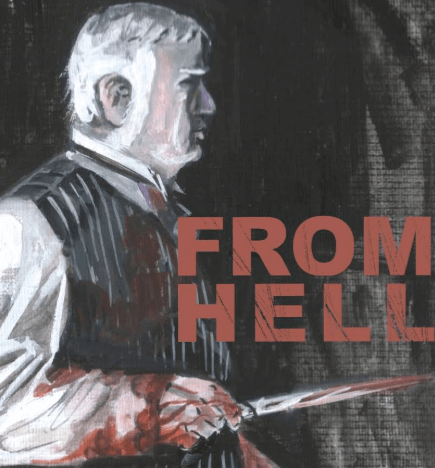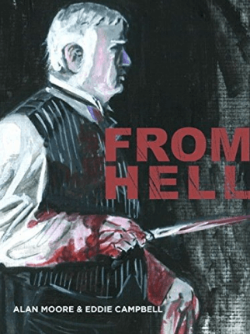 I have been reading the Kindle edition of From Hell. From Hell is a graphic novel by Alan Moore about the Jack the Ripper murders in Whitechapel, London, in 1888.
The premise of the comic is based on a conspiracy theory devised by Stephen Knight according to which the Jack the Ripper murders were intended to conceal the birth of an illegitimate child sired upon a sweetshop girl by Prince Albert Victor, Duke of Clarence. ( Wikipedia )
By coincidence, while checking out Erick Godsey for my previous blog post I stumbled across a reference to Alan Moore in a post by Erick Godsey titled, "Real Magic: How One Sentence Triples Successful Behavior Changes." In the article Godsey writes:
"I want to share maybe the most practical and effective technique I've found in the behavior change literature. It is literally modern magic. My idea of magic is influenced by Alan Moore. Language is magic, spelling is literally the creation of spells."
The passage linked out to a YouTube video of Alan Moore, which intrigued me as I'd never seen him or heard speak before.
So I clicked through, and there he was, turning over the Magus card of the Thoth tarot deck, and in doing so, returning us to one of the themes of Legendorama, and the theme of the "game of life" that resonated with me in Aubrey Marcus' conversation with Erick Godsey.
Here's an extract from the video, in which Alan Moore expresses his opinion – the one that Erick Godsey referred to – that magic is art, and art is magic:
"Magic in its earliest forms is often referred to as 'the art.' I believe that this is completely literal. I believe that magic is art, and that art, whether that be writing, music, sculpture or any other form, is literally magic.
"Art is like magic. The science of manipulating symbols, words or images, to achieve changes in consciousness. The very language of magic seems to be talking as much about writing or art as it is about supernatural events. A 'grimmoir,' for example, the book of spells, is simply a fancy way of saying grammar.
"Indeed, to cast a spell is simply to spell, to manipulate words, to change people's consciousness. And I believe that this is why an artist, writer is the closest thing in the contemporary world that you are likely to see to a shaman."
Alan Moore
David Hurley
#InspiredFocus