Here is an animated gif of my most recent game of chess with Dr. M. I am White and Dr. M. is Black.
The game began,
P-Q4, Kt-QB3
P-BB4, P-K4
P x P, Kt x P
P-K4, …
After that, I forget the exact sequence of moves that led to this situation, in which the white-square bishops have been swapped off and the pawn structure tightened up:
I was quite happy to keep my Knights in preference to Bishops due to the pawn structure.
This is how the game played out…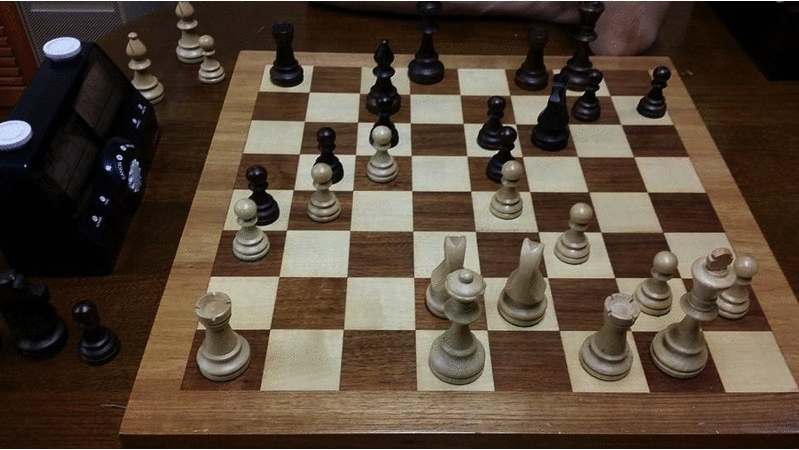 The decisive move was White's P-KB4 (penultimate frame) as the black could not recapture without losing either the Bishop or the Rook.
The Bishop fell, and as Black's time ran out, so did his options…
DH