On Monday 23rd April we went to the Hiroshima Mint, to view the 222 cherry trees within its grounds. Here's a photo of the Mrs and daughter under one of the illuminated "double blossom" cherry trees.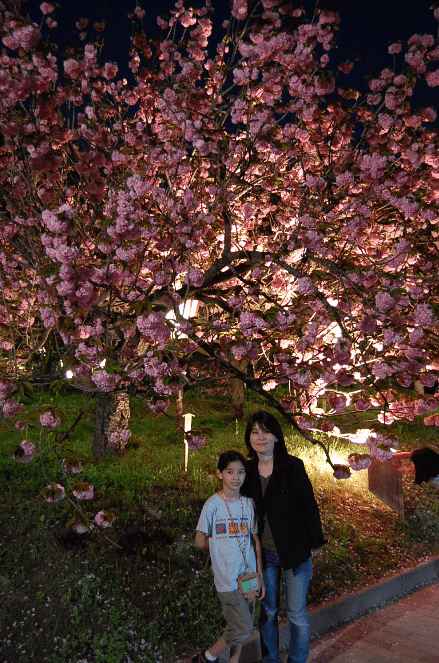 The cherry trees were transplanted from Osaka and are species of yaezakura. Yaezakura have more petals than the typical Somei Yoshino blossoms of the "cherry blossom viewing season."
The Yaezakura blossom a week or so after the Somei Yoshino cherry trees have shed their blossom.
The mint has over 50 varieties of cherry tree, including the famous Giyoiko cherry trees which have green and crimson flowers.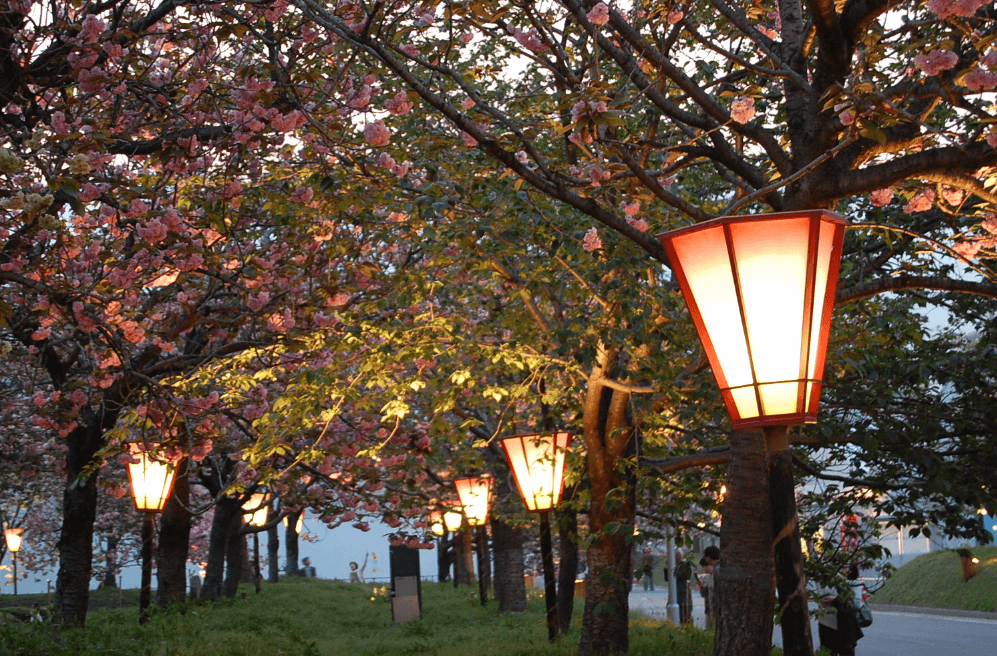 David Hurley
DavidHurleyInJapan.com